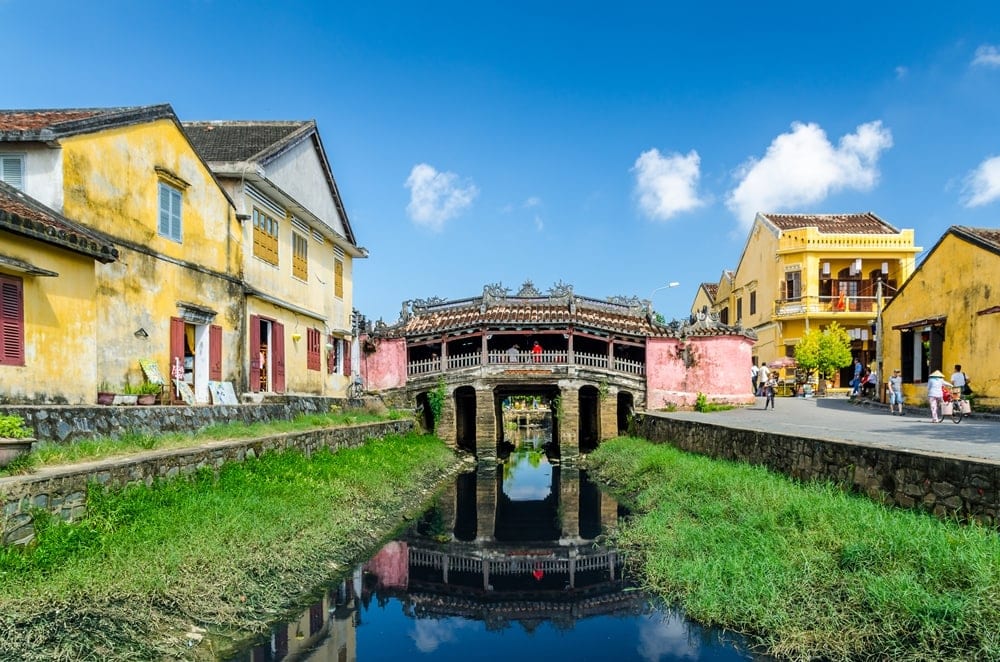 Here at La Siesta Resort and Spa our travel desk will be delighted to arrange private or group tours for our guests to places of interest within the Hoi An area and further afield. Below is a brief resumé of some of the most popular places to visit in and around Hoi An:
JAPANESE COVERED BRIDGE, known as Lai Vien Kieu in Vietnamese, is one of Hoi An's most iconic and recognisable symbols. The bridge dates2 from the 16th century and arches over a small inlet from the Thu Bon river, linking Tran Phu and Nguyen Thi Minh Khai streets. It is believed to have been constructed to link the former Japanese and Chinese neighborhoods. The Cau Nhat Ban temple is housed inside the bridge dedicated to the northern weather god Tran Vo Bac De.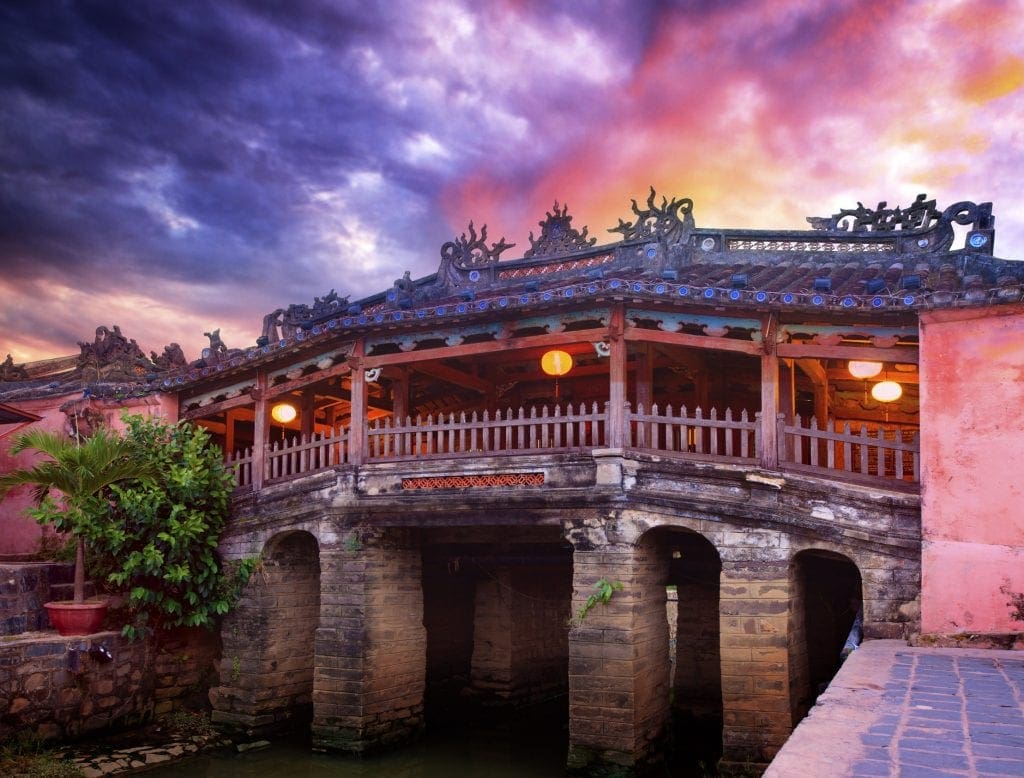 ASSEMBLY HALLL OF THE FUJIAN CHINESE CONGREGATION, also known as the Phuc Kien Pagoda, is one of five famous assembly halls in Hoi An. Constructed around 1690 it was used as a traditional assembly hall for ethnic Chinese from Fujian. It later became a temple dedicated to Thien Hau, goddess of the sea who protects sailors. The structure is ornate and colorful, with a pretty courtyard featuring fountains. Childless couples often visit this temple to pray for children.
LANTERNS OF HOI AN. Lantern creation is Hoi An's most famous traditional handicraft and lanterns can be seen everywhere. Visitors can try their hand at making their own. One of the best places to appreciate the colorful lanterns is at the Night Market which runs from Nguyen Hoang Street to Hoi An's islet, linked to the mainland by 23 short bridges. The Market is open every night from 16hrs for the lantern stalls and from 21/22hrs for all the other stalls.
HOI AN CUISINE. There are many places to eat in the town from smart restaurants to roadside food stalls. The signature dish is Cao Lau made with rice noodles, slices of pork and crispy pigskin, raw vegetables, coriander and soya sprouts in a semi broth.
TRA QUE ORGANIC VEGETABLE VILLAGE in an idyllic rural setting 2kms N.E of the old town. Here around 220 households still maintain the traditional method of growing herbs and green vegetables using algae and weeds from ponds near the De Vong River as fertilizer, producing produce with a distinctive and delicious flavor. Visitors can watch the farmers at work and join in with some of their activities; cooking classes are also available. On 7 January each year the festival of Cau Bong is held here, when prayers and offerings are made for a good harvest and prosperity. It is an interesting, colorful and highly enjoyable occasion.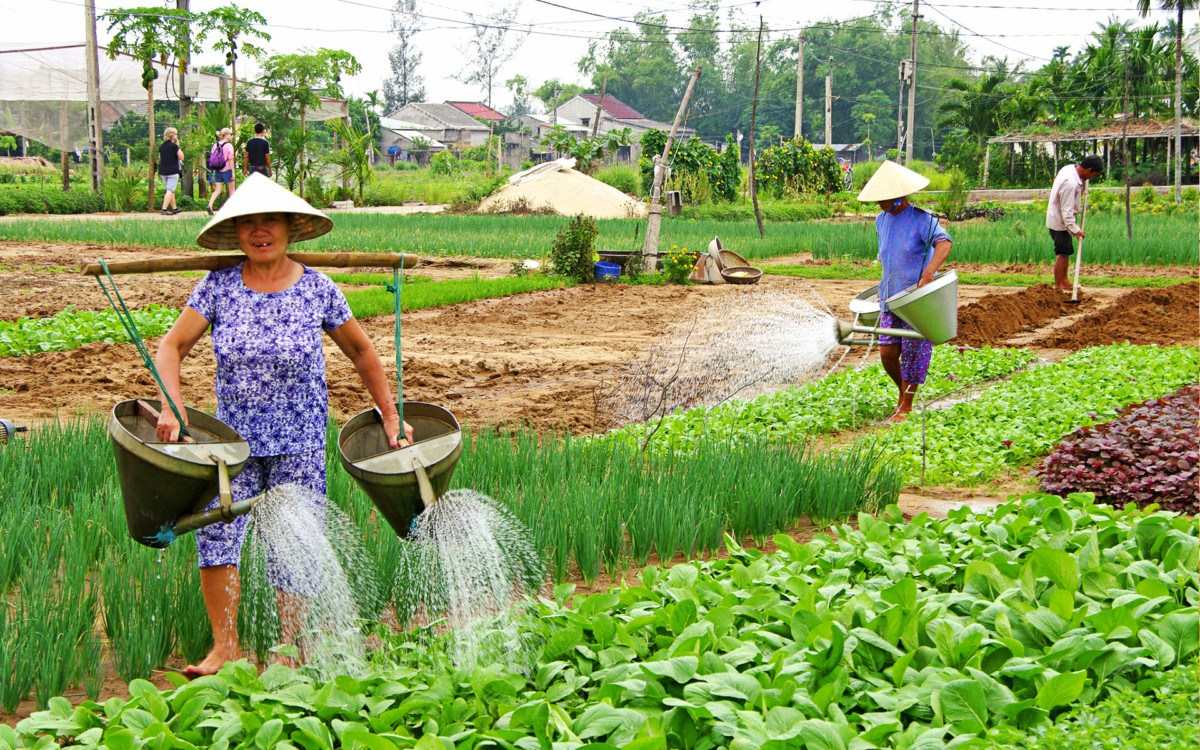 KIM BONG WOODWORKING VILLAGE is famous for its skilled craftsmen since the 16th century. Over the centuries their work has focused on ancient architectural construction, civil wooden furniture and shipbuilding and even today they still keep their skilled traditions, working from apprentice up to master craftsman. Take a half day cycle ride to the village and watch the artisans at work using traditional techniques.
THANH HA POTTERY VILLAGE, 3 kms west from the center of the old town. The village has existed since the 15th century, its aim is to maintain tradition and provide employment for local people. Despite foreign competition the highly skilled craftsmen are determined to continue the tradition of their unique way of producing pottery, the village is almost a working museum. The visitor can watch the process of the unique and colorful pottery being produced before maybe purchasing a souvenir as a memento of their visit.
NGU HANH SON MOUNTAINS, or The Marble Mountains as they are known, 19kms from the old town consist of 5 mountains, the number 5 being important in the Orient. These are Kim Son (Metal Mountain) Thuy Son (Water Mountain) Moc Son (Wood Mountain) Hoa Son (Fire Mountain) and Tho Son (Earth Mountain). Each mountain has a unique character and history and the whole area is spectacularly beautiful.
MY SON SANCTUARY, described by French historians as Vietnam's 'Valley of the Kings' is a UNESCO World Heritage site 37kms from the old town. It was the religious capital of the Champa Kingdom from the 4th to 13th centuries and consists of the ruins of Hindu temples constructed by master craftsmen, a new temple was built each time a new Champa king came to the throne. It has rightly been recognized as an exceptional example of cultural interchange, for the introduction of Hindu architecture into S.E.Asia and clear evidence of how remarkable Champa civilization was.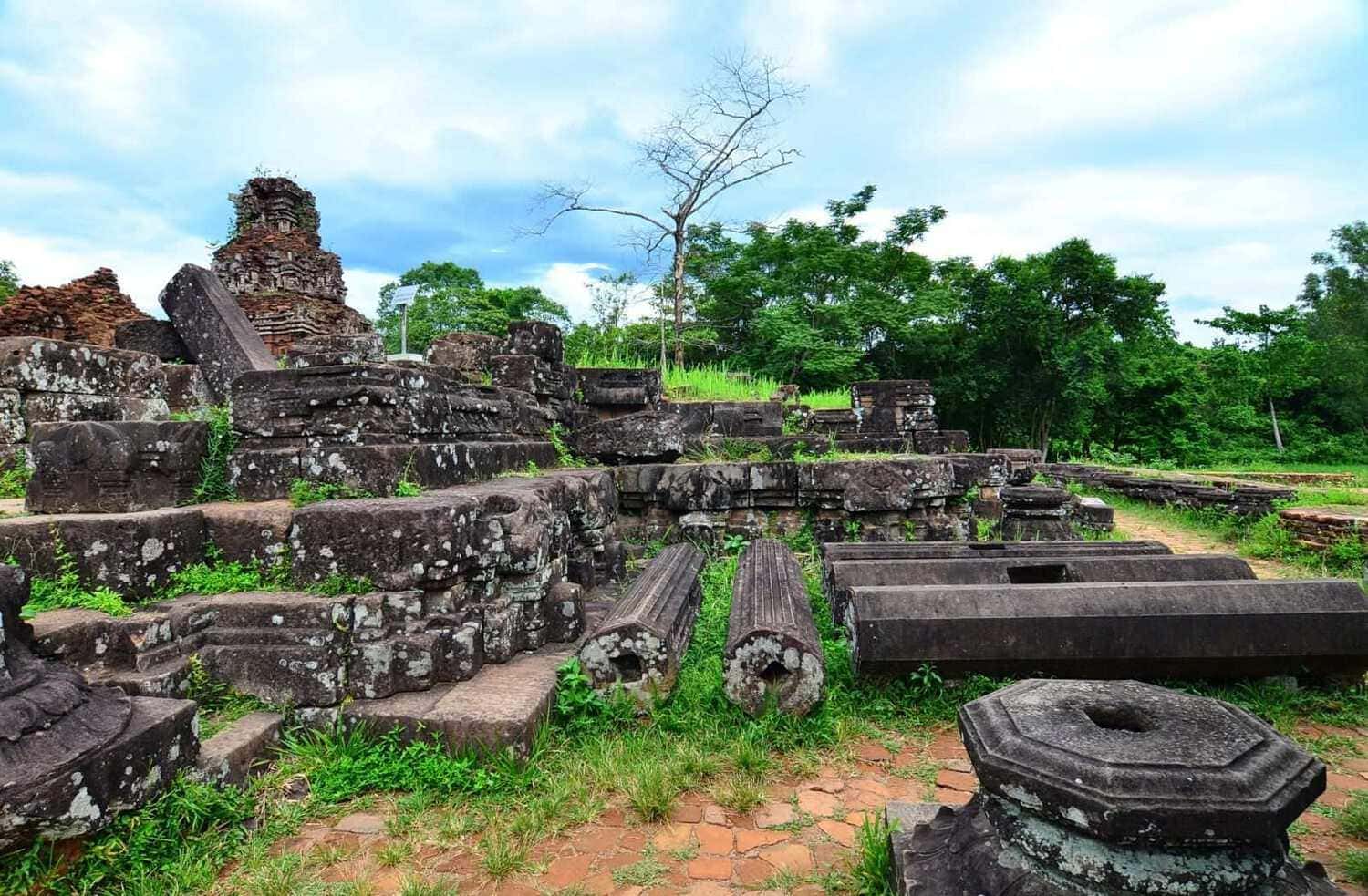 Whether you decided to just relax in the gardens or by the pools or take up one of the tours on offer, Mr Dan and the staff at La Siesta Resort and Spa thank you for the opportunity of welcoming you to the Resort and wish you a most enjoyable visit.
Source: ehgnews.com