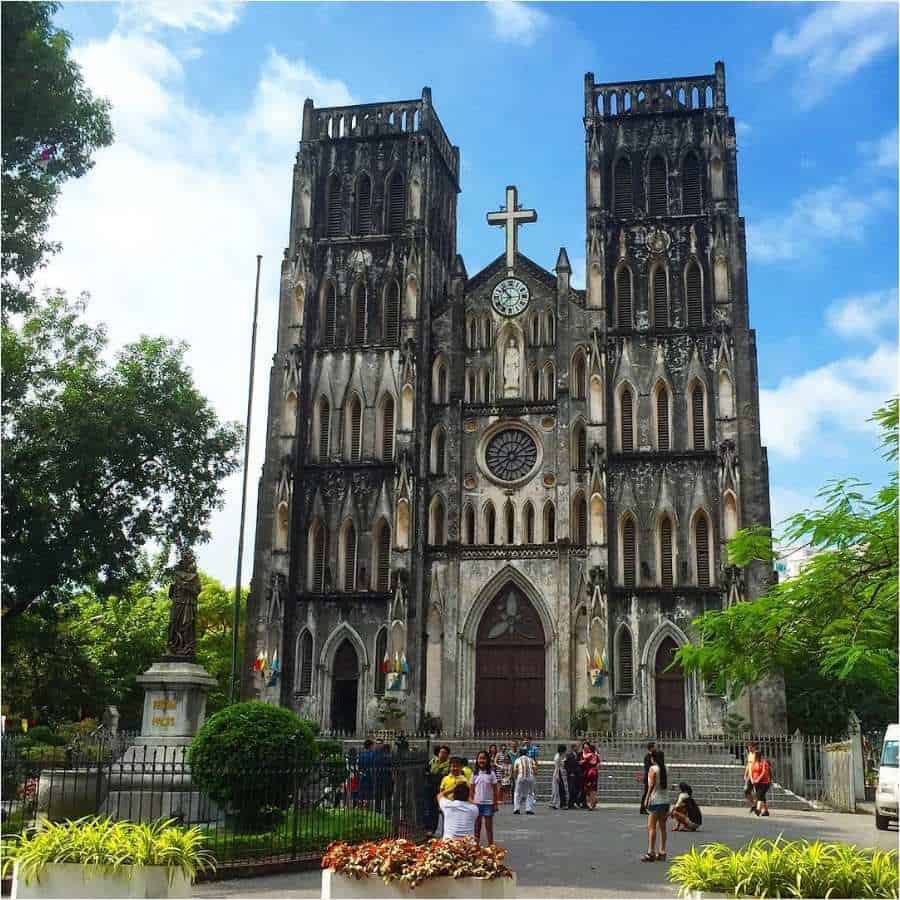 Hanoi has around 1,200 streets named after famous people, celebrities, Vietnamese historical events, landmarks and so on. One such street, west of Hoan Kiem Lake, is Ly Quoc Su Street linking Hang Bong and Nha Tho Streets. Ly Quoc Su was an 11th century mandarin and Buddhist monk from the Ly Dynasty. He was also a master bronze caster, travelling far and wide collecting bronze for casting. He was very revered, reputed to be wise, big and powerful. In images he was often depicted leaning on a heavy iron stick wearing a small conical hat and carrying a sedge bag.
He was born Nguyen Chi Thanh in 1066 in Nam Dinh province. He also goes by a number of other names. Nguyen Minh Khong is his Buddhist name and he was also known as Khong Lo, while Ly Quoc Su is the name of honor bestowed on him by one of the Ly kings.
At 11 years old Nguyen Chi Thanh prepared to enter the Buddhist monkhood. His Zen teacher, an esteemed monk and excellent healer, predicted his star pupil would be called upon to make a miraculous cure in the future. In 1138 Nguyen Chi Thanh was summoned to restore the health of King Ly Than Tong who appeared to be suffering from a mysteriously incurable disease – an affliction which made him believe he was a tiger. It was said he had to be restrained in a cage, he was violent and would only eat raw meat. Such a delusional belief was not uncommon at the time but previous doctors had failed to find a remedy.
Nguyen Chi Thanh placed 100 needles in boiling oil which he stuck in the King and washed him with the oil. Immediately the King recovered. Nguyen Chi Thanh was rewarded many times over. The King gave him the highest ranking title of Ly Quoc Su (meaning National Advisor of the Kingdom – of the Ly Dynasty) and gifted him a 12-storied residence next to Bao Thien Pagoda (no longer exists) in what was then Tien Thi village, west of Hoan Kiem Lake. Nguyen Chi Thanh, or let's refer to him now as Ly Quoc Su, lived in this residence teaching medicine and curing illness as well as instructing the local artisans in the art of bronze casting. Incidentally, it is said that after curing the King, Ly Quoc Su was also offered the keys from different royal storage rooms. He was allowed to choose anything he wanted, including gold from the royal store. However, he refused, asking only for "a bag of bronze to cast a bell, to educate the people, save the good and eliminate the bad". He selected black copper and cast the "Four Treasures of Buddhism". These are a 60m high statue, the 9-storied Bao Thien Tower, an incense burner and a giant bronze bell. When the bell was struck it signified peace in the country.
Ly Quoc Su died 1141 in Nam Dinh. Afterwards the then king, King Ly Anh Tong, the 6th emperor of the Ly Dynasty and son of Ly Than Tong, erected a temple in Ly Quoc Su's honor on the site of his Hanoi residence. This is Ly Quoc Su Pagoda/Chua Ly Trieu Quoc Su. Located at number 50 Ly Quoc Su, at nearly 1,000 years old it is one of Hanoi's oldest such places of worship. Originally designed to be temple, it now a pagoda (dedicated to Buddha) but still honors Ly Quoc Su. The complex houses his statue and the left hand altar is dedicated to him. The pagoda also includes many Buddha statues, a precious 19th century bell of Tu Chung and a stone stele dating from 1855.
On the other side of the road at number 25 Ly Quoc Su is Phu Ung Temple built during the Tran Dynasty. It is dedicated to General Tran Hung Dao (the 13th century military general) and Pham Ngu Lao who defended Vietnam against three Mongolian invasions.
At the end of Ly Quoc Su Street (the road morphs into Nha Chung Street at the T-Junction with the very short Nha Tho street) is St Joseph's. This neo-Gothic Catholic cathedral opened in December 1886, it was built by the French on the site of the Bao Thien Pagoda.
The street also has a link with 2nd Ly Dynasty. There was once a female poet called Ho Xuan Huong. It is believed she owned a small tea stall on the street where men of letters socialized. On the topic of food and drink, Ly Quoc Su is a delight for culinary lovers with a great variety of food stalls. The T-Junction is a great place to enjoy iced lemon tea. Perch on low stalls, watch the world go by around the Cathedral courtyard, while munching on sunflower seeds scattering discarded shells all around. Those with a sweet tooth can take their pick from small stores selling fruit jams and fruit segments. By a big Banyan tree is a food stall selling Banh Goi which are crescent shaped fried pastries as well as sticky rice ones filled with pork, mushroom, onions and spices. While for a great bowl of pho beef noodle soup head in the direction of Hang Bong to Pho 10 Ly Quoc Su with its distinctive orange exterior.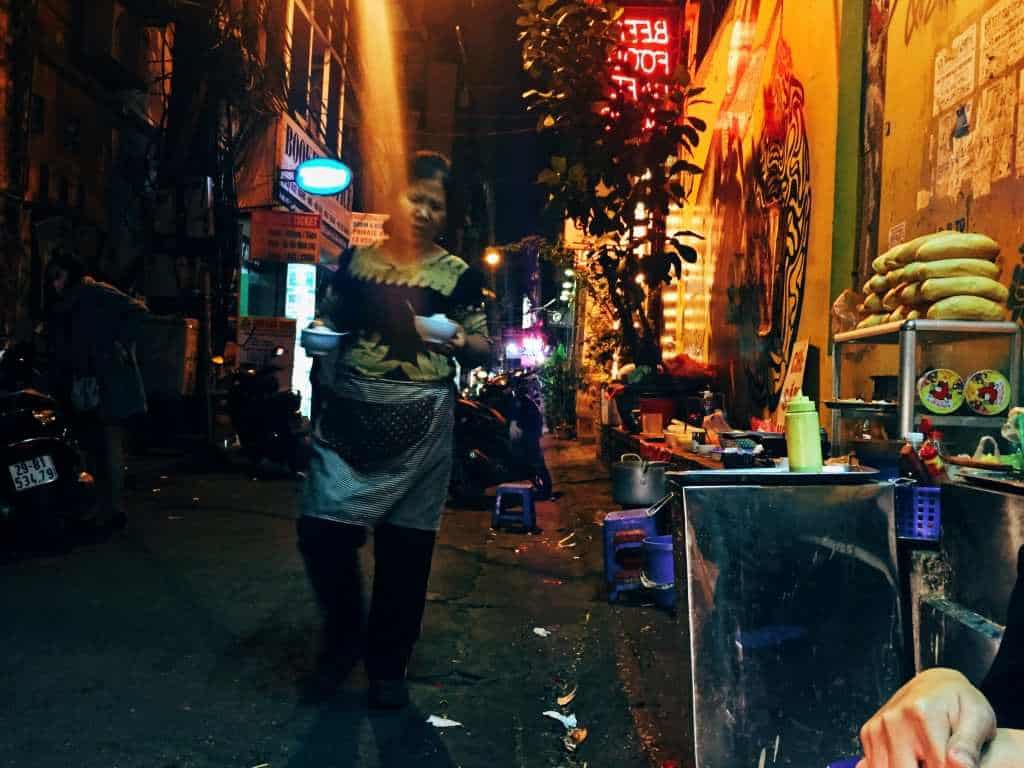 Ly Quoc Su has witnessed many decades and centuries of change but it still remains one of Hanoi's most eclectic, bustling and colorful streets.
Source: ehgnews.com