Vietnam is blessed with over 3,000km of coastline and countless beaches from top to toe. Some say the latter have long been one of the region's best kept secrets.
The variety and experience provided by Vietnam's shores are extensive. From mega resorts and private beach side villa-hotels to solitary strips of pure white sand, beaches framed by coconut palms, coves and lagoons.
The Hoi An vicinity boasts a number of favored beaches – the main ones being Cua Dai, the sands of Cham Island and An Bang. For many years Cua Dai has been Hoi An's most popular beach. However as this strip becomes overly crowded and suffering from the effects of erosion and battering by the elements, one can instead head 3km northwards up the coast to a more laid-back beach. For a long time An Bang beach has lived in the quiet shadows of its famous coastal sister, its hidden charm allowing the beach to retain a serene presence, just as the meaning of its name implies. In Chinese 'An' means peaceful while 'bang' has a number of definitions including current, water, everywhere. So, while Hoi An means 'peaceful meeting place' it is fitting that its neighboring seaside gem An Bang has similar peaceful connotations implying 'peaceful water', or 'peaceful everywhere'.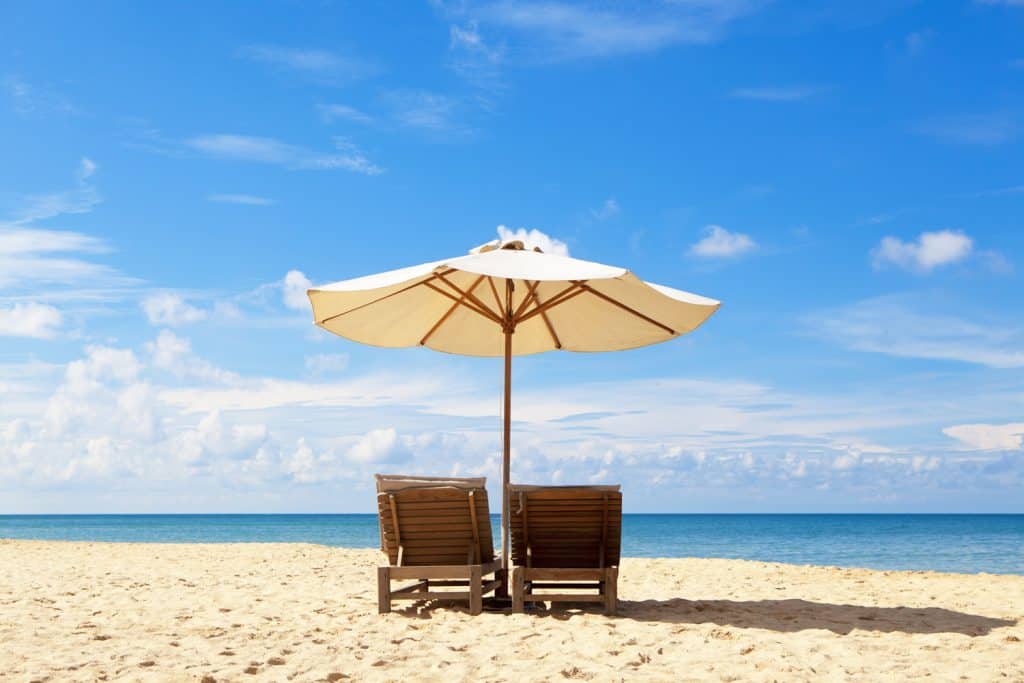 The preservation of An Bang's tranquility with a local hippy feel, together with relatively little development, a crystal blue sea and fine white sands have catapulted the beach to the dizzy heights of one of the world's most beautiful beaches. In 2011 CNNGo (CNN's online streaming platform) listed it in the top 50 most beautiful beaches worldwide, while CNN awarded it a place in the top 100 best beaches in the world (at #86). Most recently in 2016 TripAdvisor ranked An Bang at #16 in the top 25 best beaches in Asia.
The beach was originally frequented mainly by the locals at weekends and evenings; however, with increased Hoi An tourism and favored by the expat community, An Bang beach has reached a wider spectrum. Yet, despite being the new sun and sea hotspot, it has been able to preserve a peaceful mellow atmosphere, which the longer established beaches are losing.
An Bang village, with its 4km stretch of soft white sand, is small, cozy with a host of exquisite boutique homestays, mini hotels, guesthouses, and even camping on the beach. A network of rural winding lanes leads down to the beachfront dotted with bohemian bars and local street food huts creating a hippy carefree environment. An array of dining options tempt the taste palates with some spectacular ultra-fresh high quality seafood dishes, Vietnamese BBQs, a selection of western fare and beachside dining. Chilled out bars overlooking the ocean, often with live music, add a groovy late night vibe.
The main strip is informally divided between café and restaurant establishments. For the price of a drink or meal, one can relax on a sun lounger all day under the coconut palms. Alternatively, if one does not fancy any refreshments the beach furniture, umbrellas or hammocks can be rented for a nominal amount.
An Bang is very family-friendly. Swimming conditions are great and there are a number of opportunities to go paddle boarding and surfing.
The community makes a concerted effort to keep the beach clean, which enhances the picturesque experience. A common sight are the iconic Vietnamese coracle fishing boats scattered around on the sand, making great photo opportunities, while the beach affords stunning views of nearby Marble Mountains and Cham Island's rugged outline.
Spend a day at An Bang beach. Relax and unwind. Let the white sands and blue waters calm the soul.
WHEN TO GO
March to September peak season, dry season with best weather conditions, plenty of sunshine, calm waters.
NB: June and July has blistering sun, temperatures rising to 30°c.
October to February the colder, rainy season. Nighttime temperatures may drop to 15°c. November is prone to flooding and stormy weather. The beach with its rough seas at this time is an atmospheric place to be.
September to March is the surf season with spectacular wave conditions.
HOW TO GET THERE
An Bang Beach, 6km from Hoi An town center, is in easy distance of a leisurely cycle ride. The bike parking fee for a day is about 10,000 vnd. Or take a xe om motorbike taxi or regular taxi for about 80,000 vnd
La Siesta Resort & Spa runs a complimentary shuttle bus to/from An Bang beach for guests who have use of the Resort's secret beach. Please contact reception for information
Source: ehgnews.com