Although there are a variety ways to transport from Noi Bai international airport to the city center, foreigners find it difficult to select the most convenient way to travel this 30-kilometre distance, especially for those who come to Hanoi capital for the first time.
Taxi
Travellers must see a long row of taxi queuing up right after walking out of the entrance with numerous brand names that may mislead their head. For the most cases, tourists often choose this way of transportation as they think it is the fastest. It is true if they know how to pick up the most appropriate one: taxi brand is trustworthy; the taximeter is on; the driver selects the shortest way to avoid of being over-paid. In spite of being the quickest way, this option has been causing many troubles for tourists so far.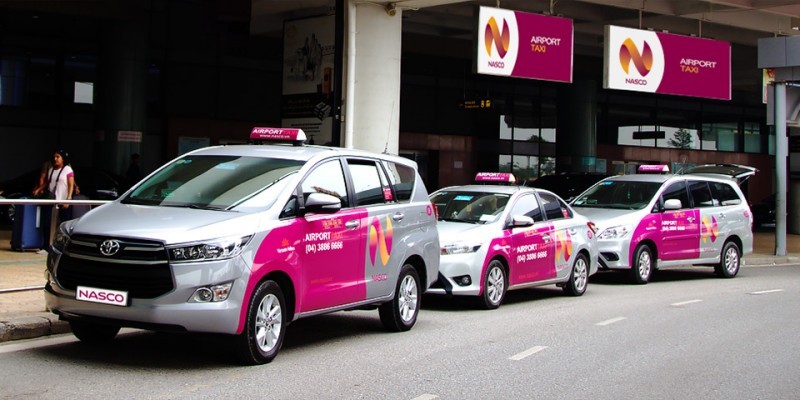 Grab Application
In addition to normal Grab service, not many people aware that Grab is now offering the two-way transport from/ to Noi Bai airport in its close community with very low price. Travellers should join this community to request for a car at premium price, which must certainly be the barrier for foreigners coming to this capital city.
Airport Bus
Thanks to the development of Vietnam's tourism industry, the authorities have developed the bus system from Noi Bai airport to the bus stop in Quang Trung Street, which is only one kilometer from city center. The price is very reasonable, plus no fear of driver's cheating. All are good except for the time-constrain when drop-on and drop-off, which make guests to rely on. Furthermore, travellers need to arrange the second transportation after being dropped-off to
Private Car
Regarding as the most convenient way to travel, private car ensures the high level of privacy, customization by time, routine and destination while offering the wide range of car models for selection. But everything has its price. Not only the price makes it the barrier to foreign tourists but also the know-how does. Recognizing the gap between travellers' demand and its challenges, Elegance Hospitality Group now provides the professional airport transfer from Noi Bai international airport to any destination within the city with easy booking system through our website or contact directly consulting team via email or phone number. This exclusive service is also being offered for Da Nang airport to Hoi An ancient town.