Once dearly called Diamond of the Far-east with the luxury level overriding that of Hong Kong or Bangkok, Ho Chi Minh City is now the most populated city in Vietnam. Modern office skyscrapers, amidst Oriental style pagodas and food stalls along the street, create a dynamic urban area in very special sense. It is not oddly tidy like in Singapore, nor is urban slumps omnipresent like in India. 
And continue for the first part, here are some tips for you to travel but still like a local people in Ho Chi Minh!
6, Walk in the sky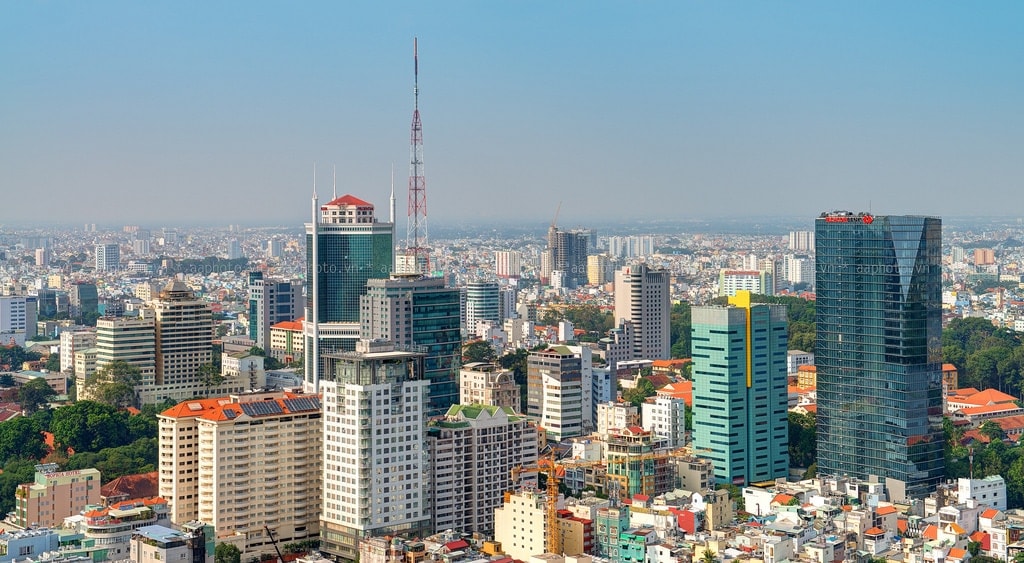 Image source: Internet
Standing taller than any other building in Ho Chi Minh City, and towering to the sky, is a skyscraper that's made to look like a lotus bulb, known as Bitexco Financial Tower.
From a distance, or from the sky, it's easily the most recognizable building in Ho Chi Minh City, for its tallness and for its modern design.
There are a number of things you can do when you're at the Bitexco Financial Tower, but by far the most popular attraction is to take advantage of the height of the building to get a view of the city.
Don't forget visiting the Skydeck for a chance to see the amazing panoramic view of the city.Address: 36 Hồ Tùng Mậu, Bến Nghé Hồ Chí Minh, Vietnam
Open hours: 9:30 am – 9:30 pm daily (for Skydeck), 11:30 am – 11 pm daily for cafe
Entrance price: 200,000 VND for Skydeck entrance.
How to get there: From the Ben Thanh Market area, you can walk to Bitexco Financial Tower, otherwise a quick taxi ride is a good option.
7, Send love to your family

Right across the street from the Saigon's Cathedral of Notre Dame, within the same city square, is yet another renowned landmark, the Central Post Office, that began construction back in 1886.
Image source: Internet
Just like quite a few other buildings in Saigon, it's the French colonial architecture that really stands out.
But even more so here, one of the top reasons the post office is one of the top Saigon attractions is because it was designed by Gustave Eiffel (yes, the man who also engineered the Eiffel Tower in Paris).
What interesting about the Central Post Office, was that not only has it become a top tourism attraction, but it also remains fully in use and functional.
If you'd like, you can walk into the post office, buy a postcard from Vietnam, stamp it, and send it home to your friends and family right then and there.
Every guests also love the floor tiling as well as the giant map murals painted on the walls.Address: 2 Công xã Paris, Bến Nghé, tp. Hồ Chí Minh
Open hours: 7 am – 7 pm on weekdays, 7 am – 6 pm on Saturday, 8 am – 6 pm on Sunday
Entrance price: Free
How to get there: Once you're at the Cathedral of Notre Dame, the Central Post Office is right across the street.
8,Try karaoke

If you're a night owl, you're in the right place. Ho Chi Minh City by night has everything from bia hoi (fresh beer), to a variety of clubs, restaurants and bars for every taste.
Karaoke is a national pass-time, and bright-coloured signs announce it everywhere. Alternatively, relax and listen to traditional and popular Vietnamese music.
Movies are inexpensive, and not a bad place to cool off on a hot day. Tickets cost from $5 at newer cinemas – older theatres cost less. Concerts, plays and other events take place year-round, so be sure to ask at your hotel or hostel for current dates, times and ticket prices.
9. Sample the street food
Vietnam's reputation as one of the world's tastiest street food nations is well deserved. No need to come in expensive restaurant, you can have a much better meal elsewhere for just a few dollars.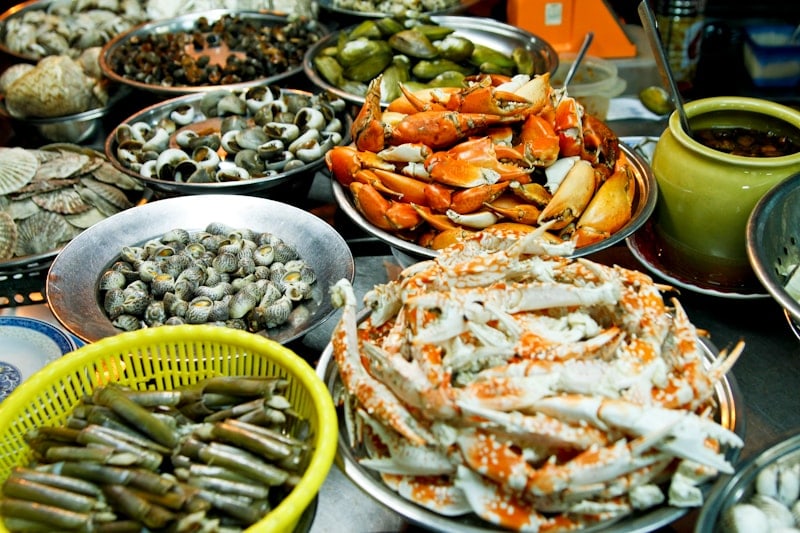 Image source: Internet
In small eateries, prices range from an incredibly low $3 for a typically large meal of meat, rice and vegetables and plenty of delicious dishes. The hot pots are outrageously good. Tipping is highly irregular, which makes the overall lack of anything resembling service a bit easier to swallow.
Fancy making some authentic Vietnamese cuisine at home? Try your hand at Gordon Ramsay's favourite dishes, Vietnamese sticky chicken wings or pho beef noodle soup.
10. Travel further afield
Ho Chi Minh City is the perfect starting point for exploring southern Vietnam, as well as further afield around Southeast Asia. The graciousness of the people living in the 'countryside' is quite refreshing after being stuck in the city for long stretches of time.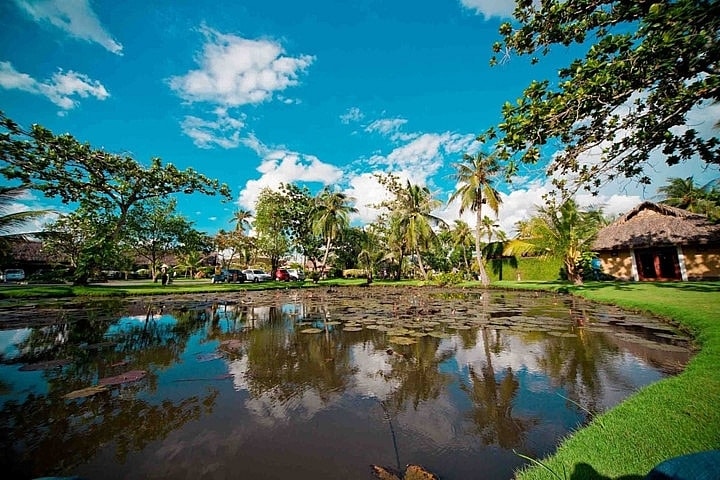 Image source: Internet
Taking the express water taxi and checking out all of Vung Tau is an unmissable day trip. Can Tho, the Mekong Delta, Phu Quoc Island, Phan Thiet and Mui Ne are all nearby, as is Cu Chi.